Avistamiento de cetáceos
A través de El Cachalote Project® puedes adquirir tu ticket para una salida en aguas del Estrecho de Gibraltar.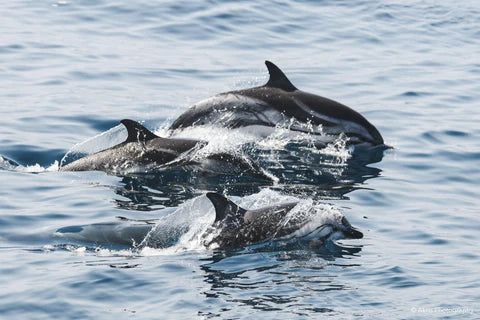 An unforgettable experience
In the waters of the Strait of Gibraltar, up to 7 species of cetaceans can be seen regularly every year. Are you coming to see them?

Resident species: Common dolphin, Striped dolphin, Bottlenose dolphin, Pilot whale
Non-resident species: Sperm Whale, Orca, Fin Whale.
Book your tickets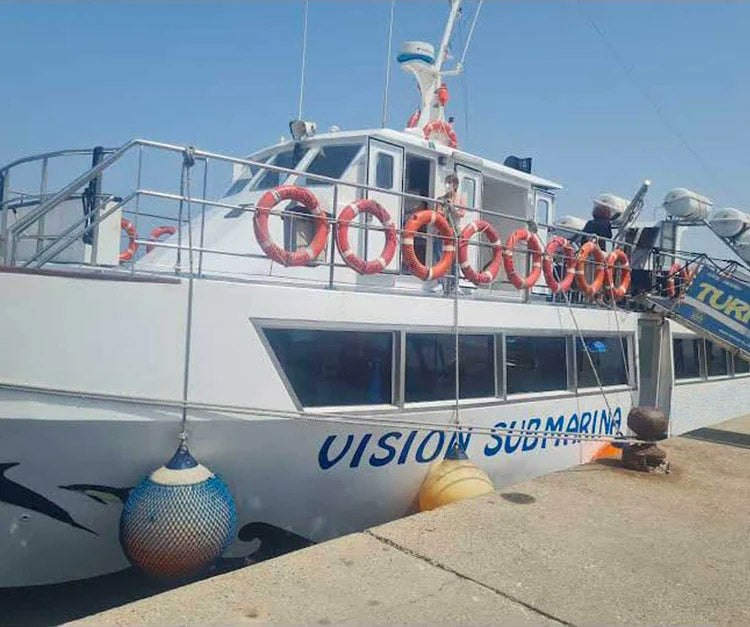 Elige tu barco
Disponemos de varios barcos totalmente equipados.
¡Uno de ellos cuenta con visión submarina para que no te pierdas detalle!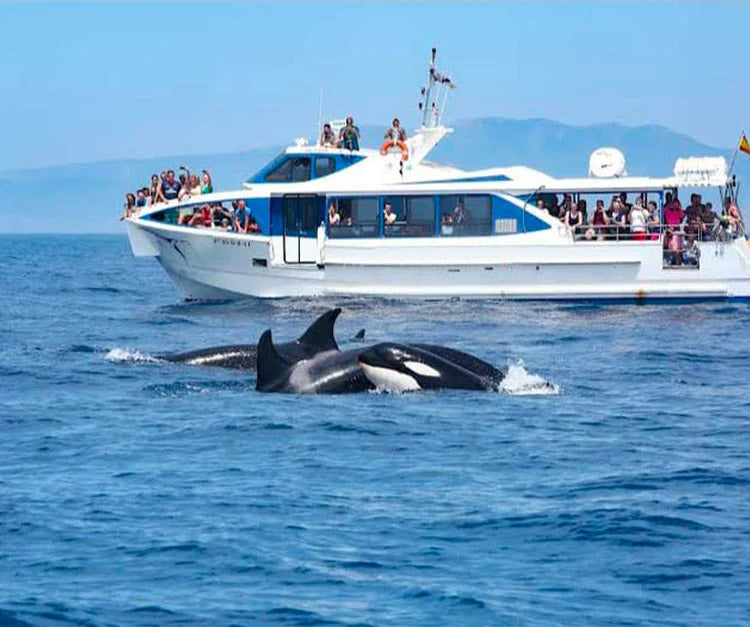 ¡Salimos todos los días!
Salimos todos los días si la previsión metereológica lo permite.
Puedes elegir entre salidas de 2h o 3h de duración.

El horario suele ser:
10:00
12:30
16:00
18:00
Reserva vía WhatsApp
Frequent questions
How long is the departure?

We usually do 2h or 3h outings. Ask us about the available schedules and we will give you all the information.
How far in advance do I have to arrive?

Arriving 1 hour in advance is ideal.
Where does the boat leave from?

We leave from the Port of Tarifa.
What kind of species can we see?

The seven species of the Strait of Gibraltar: pilot whales, bottlenose, common and striped dolphins, sperm whales and fin whales.


Each exit is different and each time you can see something different.
Remember that it is pure nature, the sighting time for each species may vary on each outing.
¿Podemos ver más animales además de cetáceos?

¡Claro! La naturaleza es un regalo, muchas veces podemos ver aves marinas y migratorias como flamingos rapaces, cigüeñas, buitres... también muchos peces como atunes, peces espada, peces voladores, peces luna, peces marlín... incluso con suerte tortugas marinas o algún tiburón.

¡Estad atentos!
Are there explanations in several languages?

Yes, you are going to learn a lot.
What do I have to bring?

Coat, sunglasses, comfortable shoes, water and something to snack on (better without plastic)

What can't I take?

You can't smoke on the boat and you can't bring dogs on board either. Contact us if you need a dog sitter and we will try to find one available.
What kind of boat is it?

There are two boats available. One with capacity for 60 passengers and another with capacity for 160 passengers.
How many people are on the boat?

It depends on the boat leaving on the departure you book. It can be 60 or 160 people.
Is there a toilet on board?
How do I book?

Call us or send us a WhatsApp at +34691619229
We will be delighted to assist you.